Tordhag Johan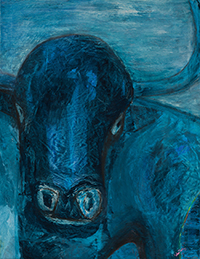 Hemsida: www.tordhag-art.se
Artist since early 1980, paints large paintings in oil / acrylic After over 35 years of active painting. With very selective exhibitions as I do not really want to sell!
I have repeatedly been offered 100 thousands for several of my works during my years as an artist. Over the past years as an artist I have had a number of international private exhibitions around the world, Croatia, USA, UK and Mallorca to mention a few places. In 2002 and 2015 I conducted an exhibition on a super yacht in the Mediterranean for invited guests.
It´s hard to sell my soul for money, in 1998, I was offered 140,000 sek for three of my works from a international art collector, in 2006 and 2012, I was offered 75.000 sek for two of my works by the same person, and one more Russian art collector who offered me 48,000 sek for one of my paintings.
But I did not sell them, maybe crazy, but at the time it felt the right way to do.
The world changes and so do I, and from 2015 I have taken a decision to exhibit my works in different art exhibition's around the world.
During 2017/18 I will have the following art shows.
-April 2017 Palma de Mallorca
-Aug 2017 Milna Croatia
-Dec 2017 Miami FL
-Jan-Feb 2018 Miami FL
-April 19-23 2018 New York. (pier 94)